Golden Knights 2023-24 Expectations: Ivan Barbashev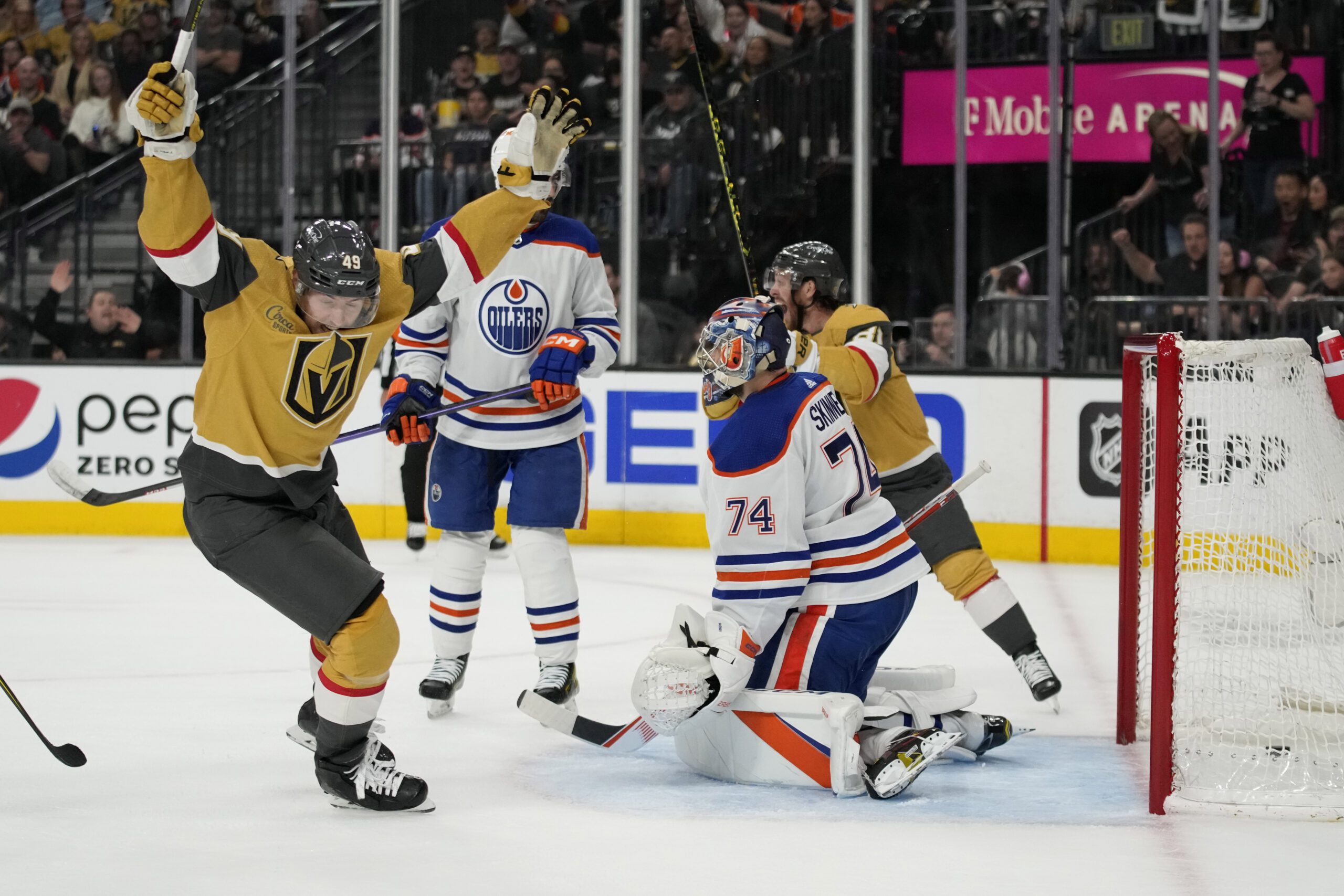 The Vegas Golden Knights failed to land the big names at the trade deadline such as Patrick Kane, Timo Meier, and Vladimir Tarasenko. That ended up being a blessing in disguise. Kane, Meier, and Tarasenko did not make it past the second round of the playoffs.
Golden Knights fans did not seem overly excited about landing Ivan Barbashev. Barbashev's best season came in 2021-22 with St. Louis Blues when he tallied 60 points in 81 games. Otherwise, Barbashev found himself south of 30 points most seasons as a member of the Blues.
Barbashev for Zach Dean is quite possibly the most important trade in Golden Knights' history.
2022-23 season: Barbashev's first game as a Golden Knight was on Feb. 27 vs. the Colorado Avalanche. Coach Bruce Cassidy put Barbashev on the top line with Jack Eichel and the Golden Knights lost 3-0. Not the start of the Barbashev era everyone was hoping for.
Barbashev found his groove in Vegas and tallied 16 points in the next 22 games.
Cassidy used a top line of Barbashev, Eichel, and Jonathan Marchessault in the playoffs. Eichel went on to lead the NHL in playoff scoring. Marchessault won the Conn Smythe. Barbashev chipped in 18 points in 22 games.
Barbashev was the missing link to the top line.
Who could forget this massive hit Barbashev put on Radko Gudas in game two of the Stanley Cup Final?
2023-24 season: It would be nice to see Barbashev get to the 60-point range next season, but that will determining factor of a good or bad season. It is safe to assume Cassidy will start the season with Barbashev, Eichel, and Marchessault as the top line. If Eichel gets to the 85-point range and Marchessault gets to the 60-point range, Barbashev had a good season.
How great can Eichel be with a full season alongside Barbashev? The same can be asked of Marchessault. Barbashev made the top line a lethal scoring line.