Daily Nuggets: Golden Knights Extensions, Kessel's Day with the Cup
The Vegas Golden Knights had a busy day on Wednesday. Brett Howden received a two-year extension worth $3.8 million, and Pavel Dorofeyev received a one-year extension worth $825,000.
Golden Knights forward and ironman Phil Kessel had this day with the Stanley Cup in Toronto. The Stanley Cup was the special guest at his daughter's first birthday party. No hot dogs were sighted inside the Stanley Cup this time.
In 2016, Kessel famously trolled Toronto sportswriters by filling the Stanley Cup with hot dogs. Back then, Toronto writers had made him a scapegoat for the Maple Leafs' struggles in the years leading to the Penguins trade and claimed he went out of his way every day to visit a Toronto hot dog cart. The winger not only helped the Pittsburgh Penguins win the 2016 Stanley Cup but became a back-to-back champion in 2017 when Sidney Crosby's crew won again, the first back-to-back of the salary cap era.
Life has certainly changed for the mercurial Kessel.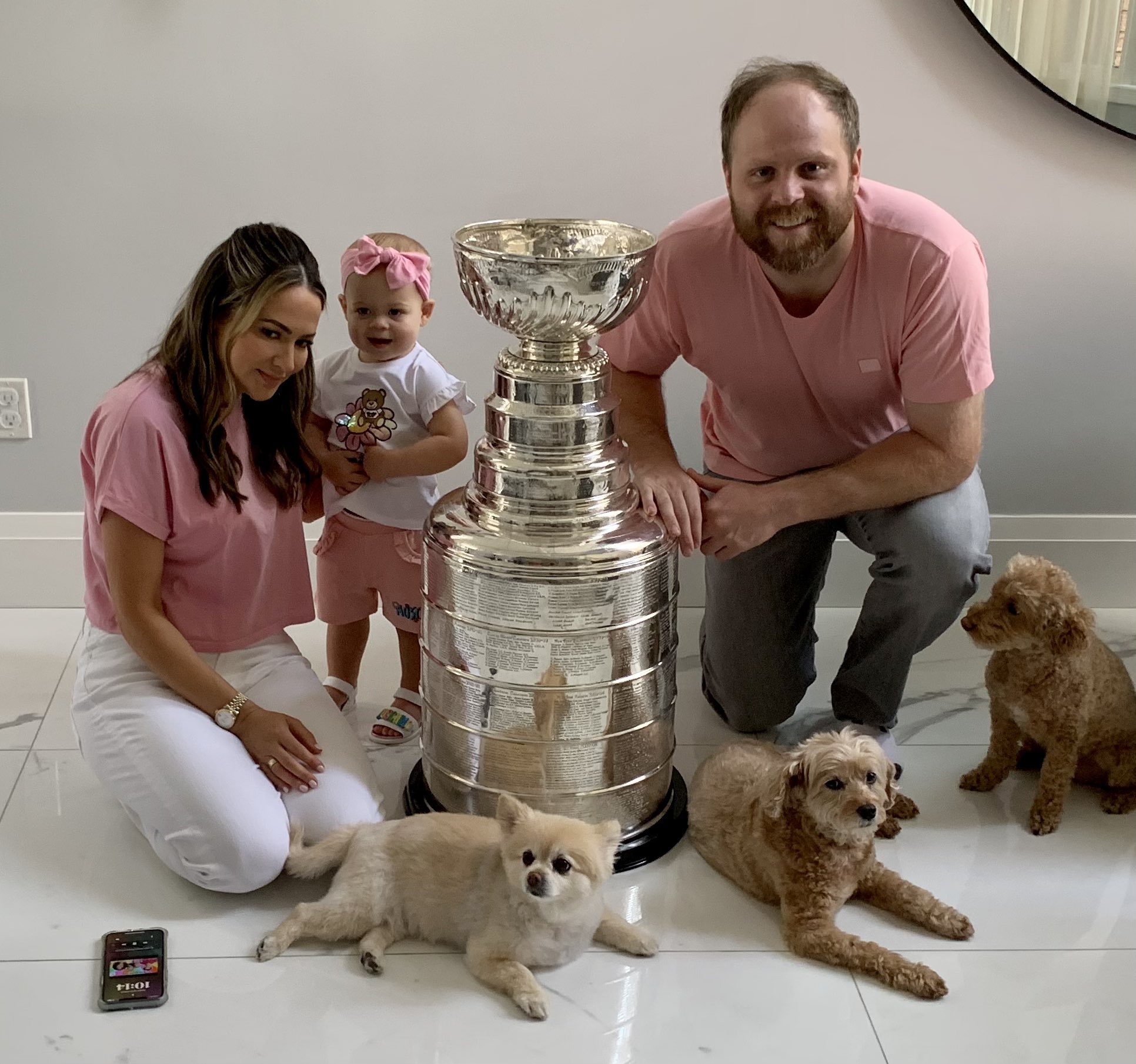 The Seattle Kraken extended head coach Dave Hakstol through the 2025-26 season. "We believe we are heading in the right direction with Dave as our head coach and it was important to show that confidence with this contract extension," general manager Ron Francis said in a statement. "Dave and his staff have done a great job of creating a close-knit, team-first mindset in our locker room, and their work ethic helps set the tone for our team."
It has been 32 years since the Edmonton Oilers won a Stanley Cup. Despite having two of the best five players in the National Hockey League, Edmonton has only been as far as the Conference Final one time with Connor McDavid and Leon Draisaitl. Just how close are the Oilers to winning a Stanley Cup?
Here's the news we are keeping an eye on throughout the Hockey Now Network
Pittsburgh Hockey Now: Taking a page from the Golden Knights Stanley Cup run, the Penguins have been adding goalies since free agency started.
Boston Hockey Now:  Jake DeBrusk will have all eyes on him. Is DeBrusk going to be a part of the Bruins' future?
Colorado Hockey Now: A look at the Ross Colton deal.
Florida Hockey Now: The Panthers signed undrafted prospect Ryan McAllister to a three-year deal.
San Jose Hockey Now: Are the Pittsburgh Penguins still the front-runner for Erik Karlsson?
New York Islanders Hockey Now: How can the Islanders solve their salary cap issues?
Philadelphia Hockey Now: A walk down memory lane with Patrick Sharp and the Flyers' future.
Washington Hockey Now: The Capitals are up against the salary cap and looking for players to step up.
Detroit Hockey Now: General manager Steve Yzerman has a plan for now and the future. Goaltender Rudy Guimond is part of the future.
Calgary Hockey Now: Mikael Backlund is one of many Flames that will have a decision to make to return to Calgary or not.
Montreal Hockey Now: The Canadiens' prospect rankings.
Los Angeles Hockey Now: Kings trade value rankings.
Chicago Hockey Now: A look back at Ed Belfour.
Nashville Hockey Now:  Undrafted free agent Collin Graf was a standout at Predators development camp.
Buffalo Hockey Now: The Sabres have had no shortage of draft picks and have three prospects ranked in the top 50.
New Jersey Hockey Now: The Devils signed former Golden Knight Tomas Nosek to a one-year deal worth $1 million.