Golden Knights Stanley Cup Profile: Alex Pietrangelo
General manager Kelly McCrimmon felt the Vegas Golden Knights needed a pair of number ones to win a Stanley Cup. Enter Alex Pietrangelo. A 30-year-old defenseman that served as the captain for the St. Louis Blues that won the Stanley Cup in 2019 and a gold medal winner with Team Canada in the 2014 Winter Olympics. McCrimmon invested heavily in Pietrangelo; a seven-year contract worth $61.6 million.
The signing of Pietrangelo meant beloved Golden Knights defenseman Nate Schmidt had to be traded immediately so the team could be cap compliant.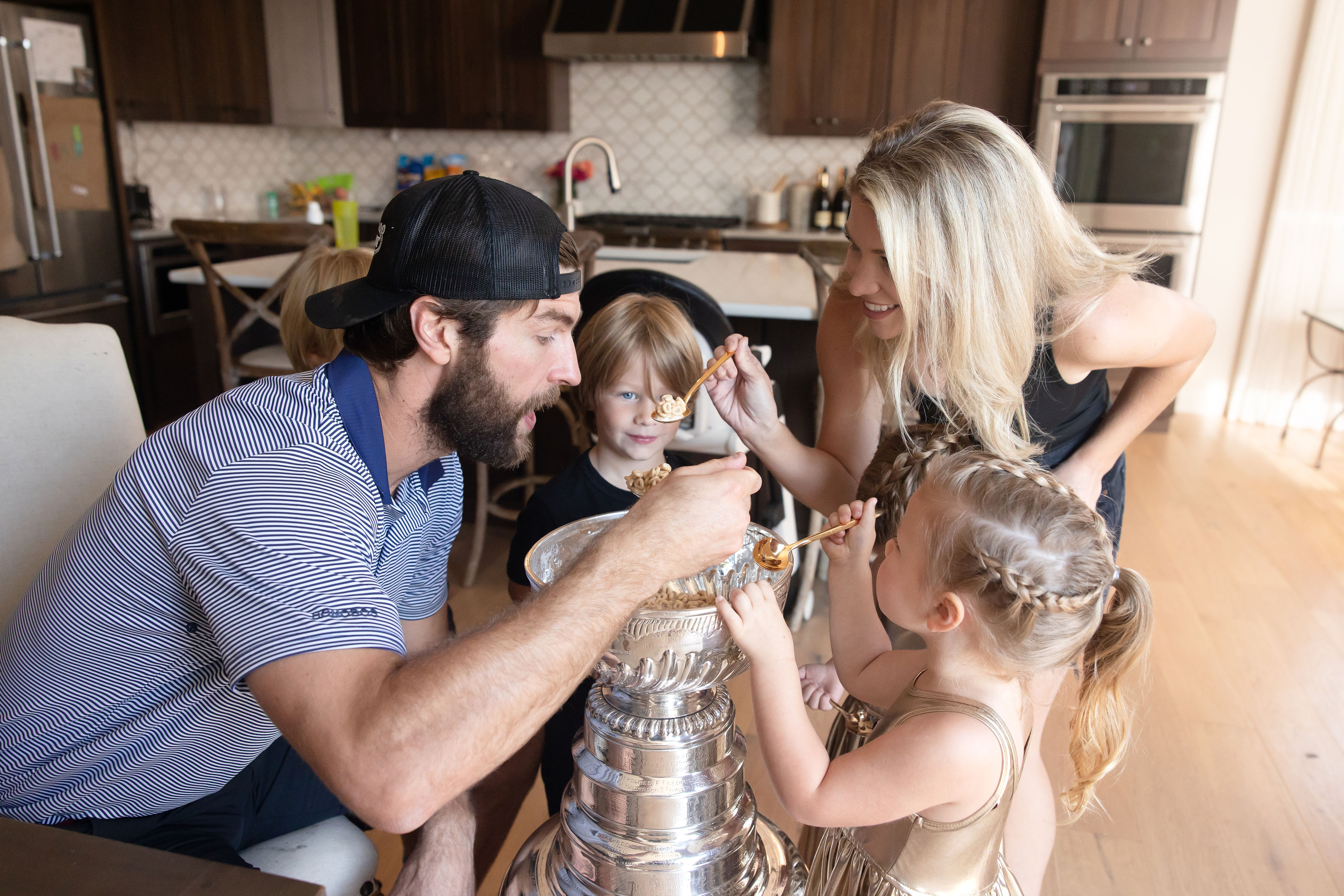 Pietrangelo stepped away from the Golden Knights for nine games during the 2022-23 season when his four-year-old daughter caught a flu that developed into a brain lesion.
Prior to joining the Golden Knights: Pietrangelo was drafted number four overall in the 2008 entry draft by the Blues and was with the Blues organization from 2008 to 2020. From the 2010-11 season through the 2019-20 season, Pietrangelo played less than 70 games in a regular season just once. The Golden Knights were in need of a number one defensemen that could be relied on to stay healthy, Pietrangelo has checked that box so far.
How did the Golden Knights acquire Pietrangelo? Via free agency in October 2020.
Contract history: Pietrangelo's first big contract came with the Blues in 2013 when he was signed to a seven year deal worth $45.5 million. The Golden Knights signed Pietrangelo to a seven year deal worth $61.6 million in October 2020. Pietrangelo will have made over $110 million when his Golden Knights contract expires in 2027.
Road to the Golden Knights gameday roster: It is no surprise that Pietrangelo found himself on the first defensive line pairing since arriving in Vegas.
NHL Stats: In 952 regular season games, Pietrangelo has 140 goals and 431 assists. In 132 playoff games, Pietrangelo has 13 goals and 60 assists.
Role in Vegas: Pietrangelo is an assistant captain for the Vegas Golden Knights. The pairing of Pietrangelo and Alec Martinez is one of the top defensive pairings in the NHL. Pietrangelo averaged 23:59 time on ice during the 2022-23 regular season and it is not uncommon for him to push 30 minutes per game.