Golden Knights UFAs: Pass on Re-Signing Barbashev, Internal Options Ready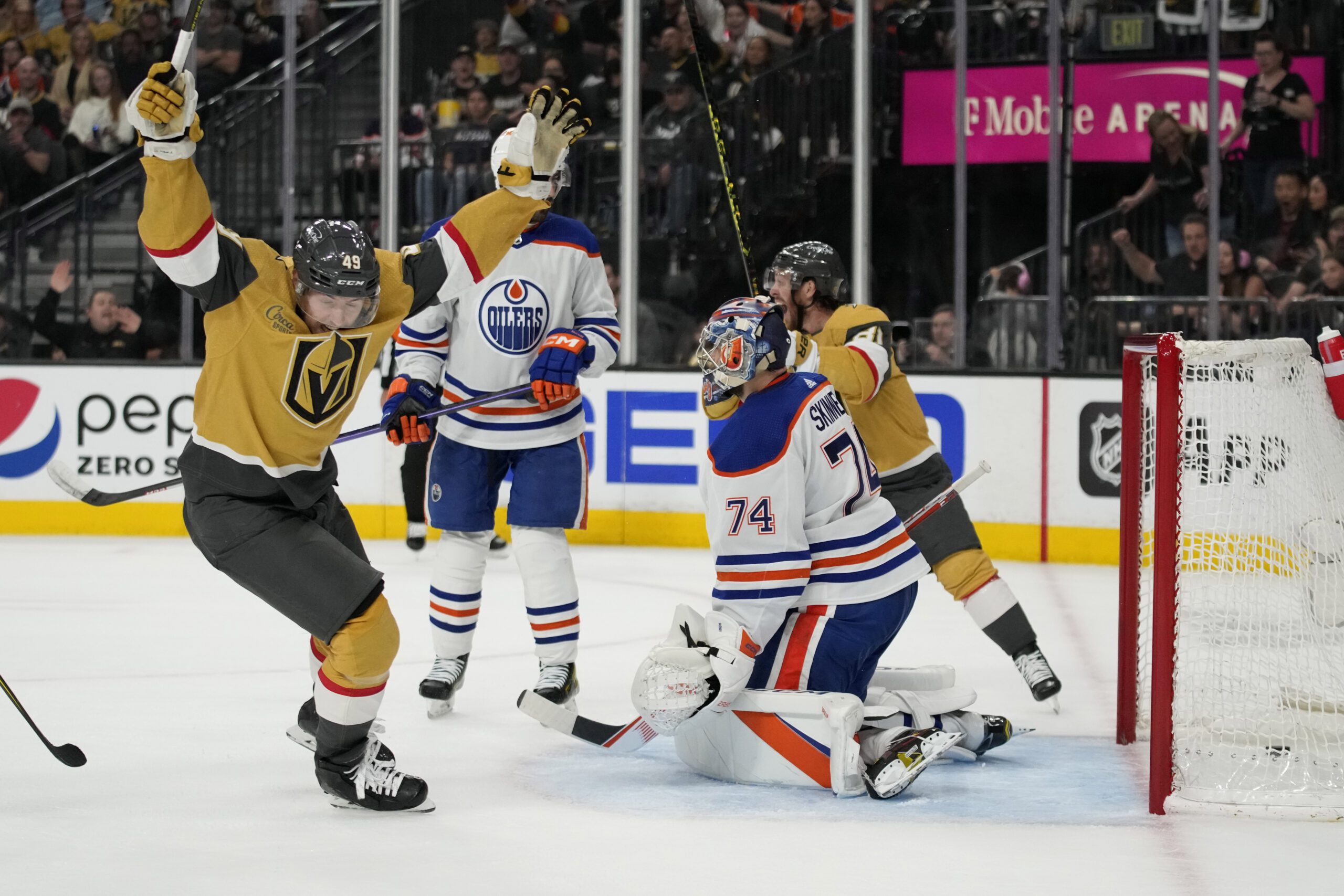 The Vegas Golden Knights Stanley Cup celebrations will give way this week to the realities of repeating. The Golden Knights have a few million in salary cap space pending the status of Robin Lehner and 20 players under contract for next season. Still, one of those guys who were instrumental in the reasons for Saturday's parade is without a contract and expects a hefty payday.
The Golden Knights have a very difficult path to re-sign pending unrestricted free agent Ivan Barbashev. The winger, who was acquired near the NHL trade deadline for prospect Zach Dean, had a $2.25 million AAV but will be a free agent on July 1.
In 23 regular season games, Barbashev had 16 points (6-10-16). In his 22 playoff games, Barbashev had 18 points (7-11-18). Most importantly, Barbashev was the missing link to the Jack Eichel and Jonathan Marchessault line. Eichel performed at a better-than-point-per-game level in the playoffs, and Marchessault won the Conn Smythe.
Sportsnet reporter Elliotte Friedman suggested that contract talks between the Golden Knights and Barbashev broke down prior to the playoffs. It is rumored Barbashev is looking for an eight-year contract with a healthy $5 million AAV.
Per CapFriendly, if the Golden Knights put Lehner on LTIR, they will have about $8.4 million in cap space. That won't go far as they attempt to re-sign Barbashev with unrestricted free agents Laurent Brossoit and Adin Hill.
Pavel Dorofeyev, Brett Howden, and Brayden Pachal are also restricted free agents.
Barbashev is 6 feet, 187 pounds, and has a heavy physical aspect to his game. It was an up-and-down career for Barbashev when he was with the St. Louis Blues. In 2021-22, Barbashev had his best production, with 26 goals and 34 assists. Before joining the Golden Knights, Barbashev tallied just 10 goals and 19 assists in 59 games.
A $5 million AAV for seven or eight years is a lot for a player who has hit sixty points once in his career, even if he was the missing link on the top line.
Replacing Ivan Barbashev
There are options if the Vegas Golden Knights and GM Kellly McCrimmon pass on Barbashev's rumored demands.
Start the bidding at Paul Cotter. Cotter can play the same physical game as Barbashev, and both can deliver a mean reverse hit. In his first NHL campaign, Cotter scored 13 goals and five assists in 55 games. Cotter had pockets of success in his rookie season and has plenty of upside to his game. It is worth noting that Cotter had 34 points in 59 games for the Henderson Silver Knights during the 2021/22 season.
Marchessault and Eichel do not need someone to carry the line. They need a finisher that can get inside while playing a physical game. Cotter has a nose for the net and checks the box far as being able to play at a physical level.
Another option to join the top line is Pavel Dorofeyev. He will not bring the same level of physicality when compared to Cotter and Barbashev, but he may be a more polished scorer. In 18 games with the Golden Knights this season, Dorofeyev had seven goals and nine assists. In 63 games with the Silver Knights in 2021-22, Dorofeyev scored 52 points, including 27 goals. He slumped this season in the AHL but so did the team. In 32 AHL games this season, Dorofeyev had only 17 points (9-8-17).
The opinion here is that he is NHL-ready and will make an impact with the Golden Knights wherever he slots.
The reality is that Barbashev is looking for a contract consistent with a 60-point scorer, a level that Barbashev has hit just once dating back to 2016. The Golden Knights do not have that level of cap space to gamble. Cotter can deliver the same physical aspect that Barbashev did and score from the dirty area. Dorofeyev brings a greater level of skill when compared to Barbashev, and it would be interesting to see if Dorofeyev can build chemistry with the top line.
Perhaps on a better deal, Barbashev makes sense, but the Golden Knights can say goodbye because of the home-grown talent.