Cassidy Expects More from Barbashev and the Top Line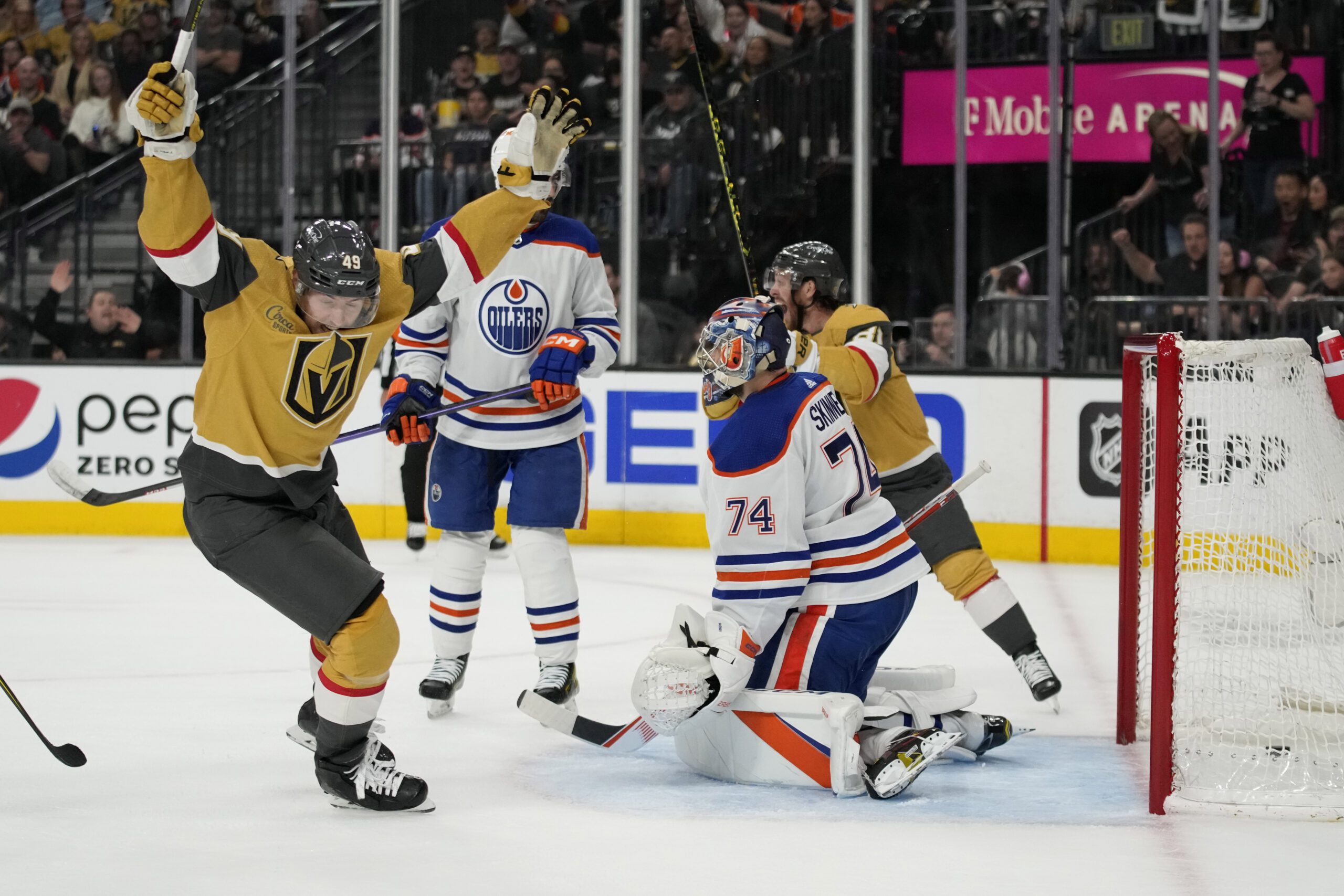 Ivan Barbashev has seen his shifts limited, spent extended periods of time on the bench, and moved off the top line in each of the Vegas Golden Knights' last three games. Barbashev skated with Jack Eichel and Jonathan Marchessault for Monday's practice.
"He's (Barbashev) still on the top line. We've moved other guys up there for a shift or two that we feel are going a little better than night." Coach Bruce Cassidy on Barbashev.
In the short term, it seems Barbashev remains with the top line.
"Everything is good right now." Barbashev to VHN's Chris Gawlik after Monday's practice. "We know we haven't played well enough as a line for a couple of games now and we are working at it."
The Golden Knights are 6-0, but it is clear that Cassidy and Barbashev feel the top line could be performing better. "That line, I don't know, if they are generating a lot five on five like they did in the playoffs. There's a certain expectation that we all have from the playoffs because that is our most recent memory." Cassidy from Monday's practice.
The expectation that Cassidy was alluding to was the top line's 69 total points in 22 playoff games for an average of 3.13 points per game. This season the top line has 10 total points through six games for an average of 1.67 points per game.
Has Cassidy addressed his concerns to the top line? "We expect more so we sat him (Barbashev), Jack, and Marchy why and we need a little more of it."
What is different about the top line this year? For one, Eichel is shooting more and leads the league in shots on goal prior to Monday's games. "Yeah, that could affect their touches. We want Jack to shoot at the right time." Cassidy on Eichel's increased shots affecting chemistry.
Cassidy gave a fair assessment of the top line and it is clear Barbashev received the message. While it has not been said by Cassidy directly, it is safe to assume that Cassidy feels Barbashev does not have the same chemistry as last season on the top line. Otherwise, Cassidy would have moved Eichel and/or Marchessault off the top line.
Can the top line bounce back with a multi-goal effort Tuesday against the Philadelphia Flyers? If the Golden Knights drop a game or two, will Cassidy demote Barbashev?