Golden Knights Q&A: Responding to Angry Facebook Comments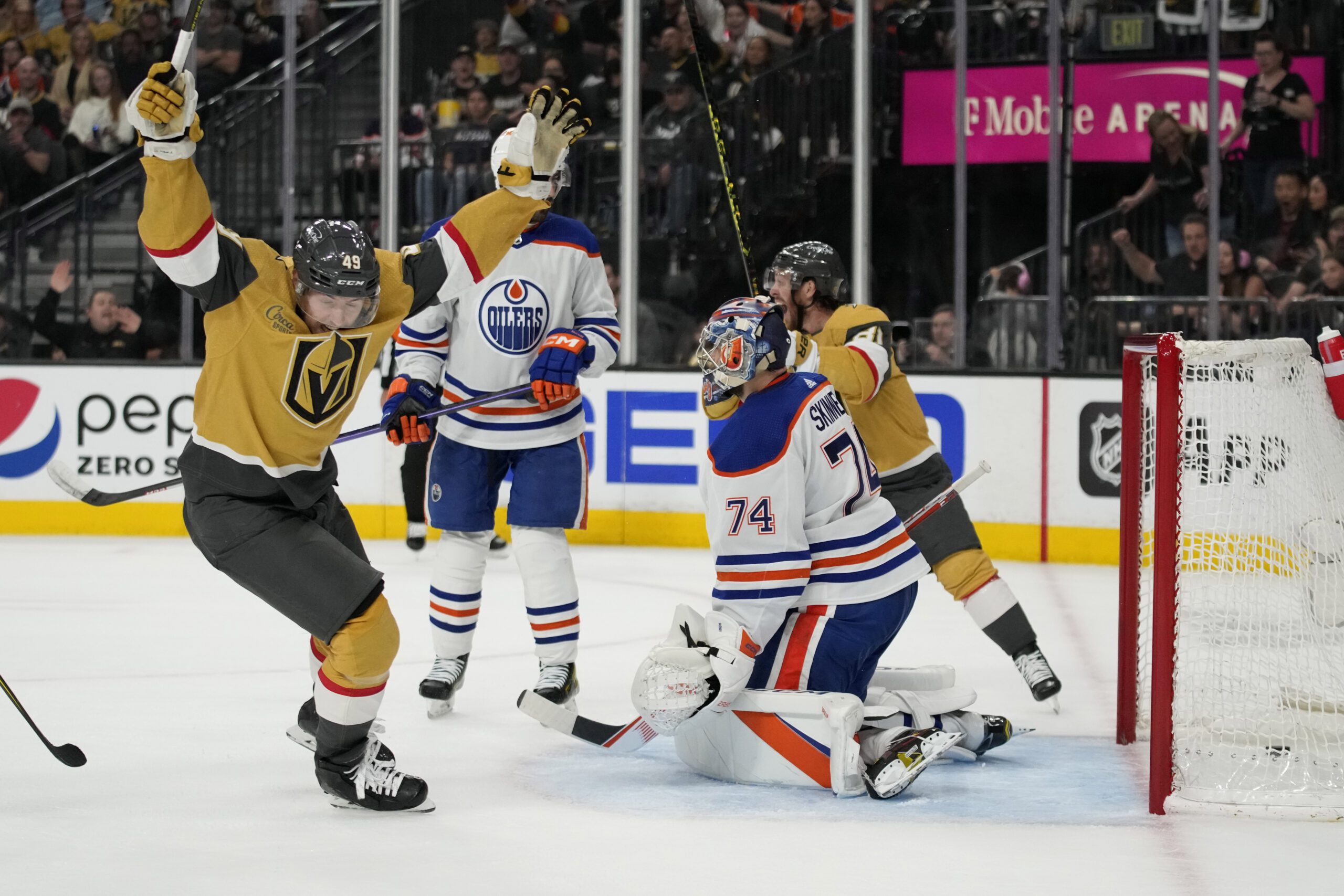 The Vegas Golden Knights won the Stanley Cup, but it seems like forever ago. The 2023-24 roster seems complete. We will not see any organized team activities for well over a month. What's left to do?
Let's respond to some angry comments on the Vegas Hockey Now Facebook page.
"McPhee should have never stepped down. I'm not a fan of McCrimminal." Kelly McCrimmon is the general manager because George McPhee wanted to keep the hockey management team intact. McPhee took on the president of hockey operations role, which led to McCrimmon's promotion to general manager. McCrimmon has done a fine job as general manager. Fine job meaning the Golden Knights won the Stanley Cup last season. McPhee has never won a Stanley Cup as a general manager. McCrimmon has. Case closed.
"Bad decision letting go of Ryan Reaves, Reilly Smith, and Marc-Andre Fleury." What is it about Reaves that everyone loves? His personality is great, his beer goes down smoothly, and he seems like a fun dude. Unfortunately, those items do not help his performance on the ice. Reaves just signed a three-year contract with the Toronto Maple Leafs and will be a healthy scratch when the games matter most. Assuming the Maple Leafs have any meaningful games in May and June.
We have been down the Fleury path before. It came down to money and age. At the time, it was the proper decision to move on from Fleury. Process before results. The result was poor as things have not worked out with Robin Lehner.
It is going to be hard for everyone watching Smith leave Vegas. He is the model citizen for sports athletes in Vegas. The reality is Ivan Barbashev is a better option at the same money that Smith was making.
"Thank you Mr. Bettman for making this team and making sure they won the Stanley Cup." I love these types of comments! The best part is clicking the reader's profile to see where they are from. The most common locations are Edmonton, Dallas, Winnipeg, and San Jose.
"Who's gonna be put on LTIR at the end of the regular season this year to get rented help over the cap amount?" Don't hate the player; hate the game. The salary cap rules are the exact same for every team in the NHL.
"One; how does Vegas keep together a team $11 million over the cap? Two; they beat Edmonton because Edmonton was lazy, not because they had a better team. I wouldn't bank on that again." One; see the previous comment about the salary cap rules being the same for all teams. Two; the Golden Knights were better than Connor McDavid and Leon Draisaitl.
"They just rotate players on injured reserve to avoid the salary cap, then suddenly everyone they need is healthy during playoffs, and they put others on healthy scratches gametime. Cheaters!" Not this again.
"So wrong! You apparently do not live in Vegas, and are receiving misguided information! Logan Thompson is our starting goalie next season, in tandem with Hill." Correct. I live in Henderson.
"Vegas didn't win the cup. It was handed to them compliments of the commissioner. He hand picked Vegas to get the cup." Devastating.