Golden Knights Assistant Coach John Stevens Gets His Day with the Stanley Cup
Vegas Golden Knights assistant coach John Stevens is now a three-time Stanley Cup Champion that also has a nice jewelry collection. Stevens has been a head coach at the National Hockey League level on and off for seven seasons. From 2006 to 2009, Stevens coached the Philadelphia Flyers and had some success. The Flyers made the playoffs in two of the three full seasons he coached the team, making it to the Conference Finals in the 2007-08 season. Stevens served as an assistant with the Los Angeles Kings when they won the Stanley Cup in 2012 and 2014.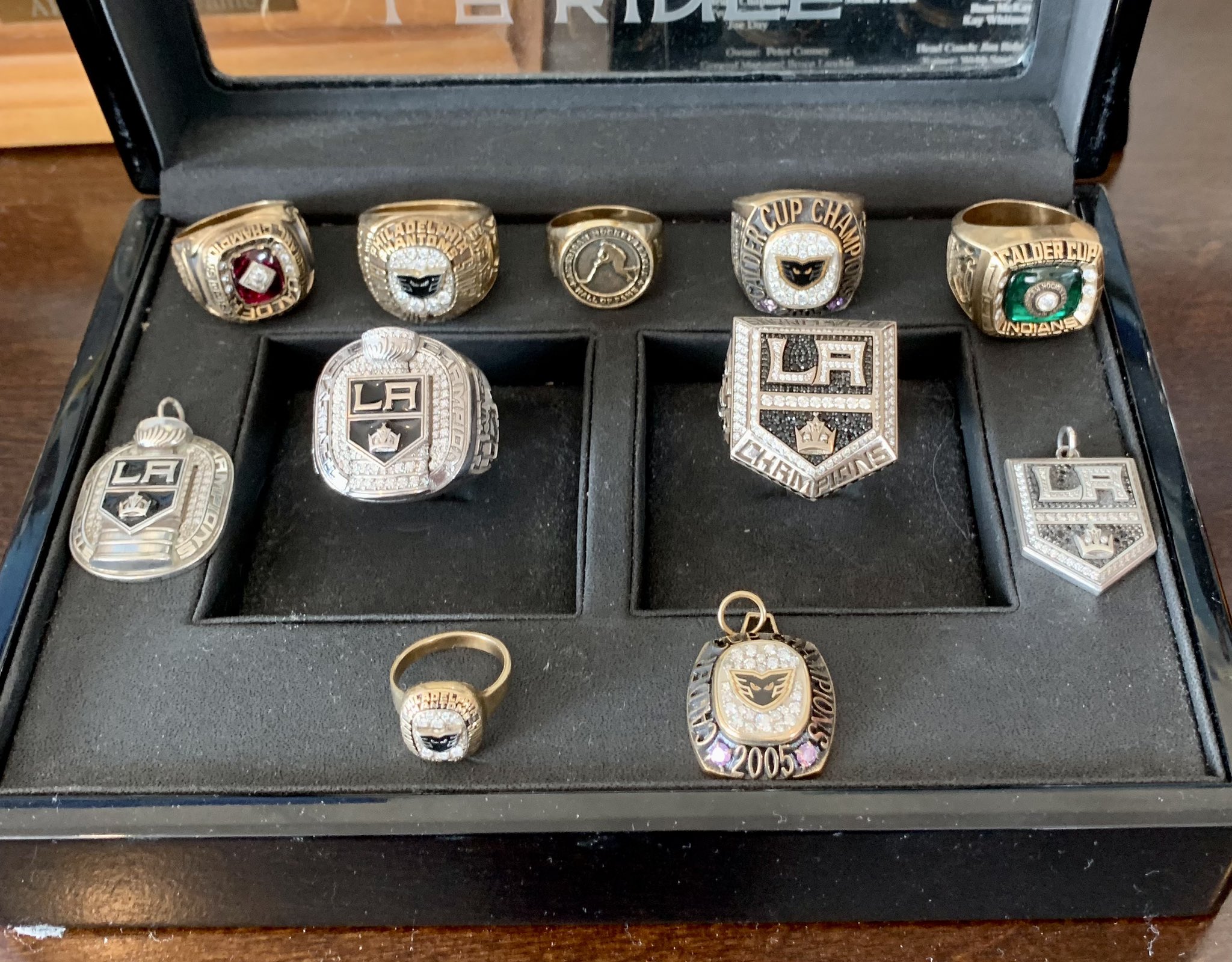 Stevens has a very decorated American Hockey League Career. He's one of only 16 men to win the Calder Cup as a player and head coach.
Much has been made about the goaltender friendly system that Golden Knights coach Bruce Cassidy brought to the Golden Knights. What is not mentioned enough is the part that Stevens plays in keeping the system friendly on the goaltenders. Stevens runs the defense and penalty kill. You can not have a goaltender friendly system without the right person running the defense. Stevens is the right person.
Is Stevens content with being a highly-decorated assistant coach? Who is up to three Stanley Cups now. Or will Stevens take one more shot as a head coach? One would have to think that many owners would be willing to take a chance on Stevens leading their team behind the bench.
Stevens brought the Stanley Cup to Sea Isle, NJ on Monday. The cup made an appearance at a local post office. Stevens takes the cup to many people serving the local community.
We just really want to say thank you to the support workers in our town, I think they do a terrific job. So we're going to take it by city hall and hopefully see the police, fire and ambulance crews, and Welcome Center. All the people that have given so much time to make Sea Isle such a wonderful place – Stevens from Sea Isle, NJ