Daily Nuggets: Knights Push Oilers To Brink; Leafs Done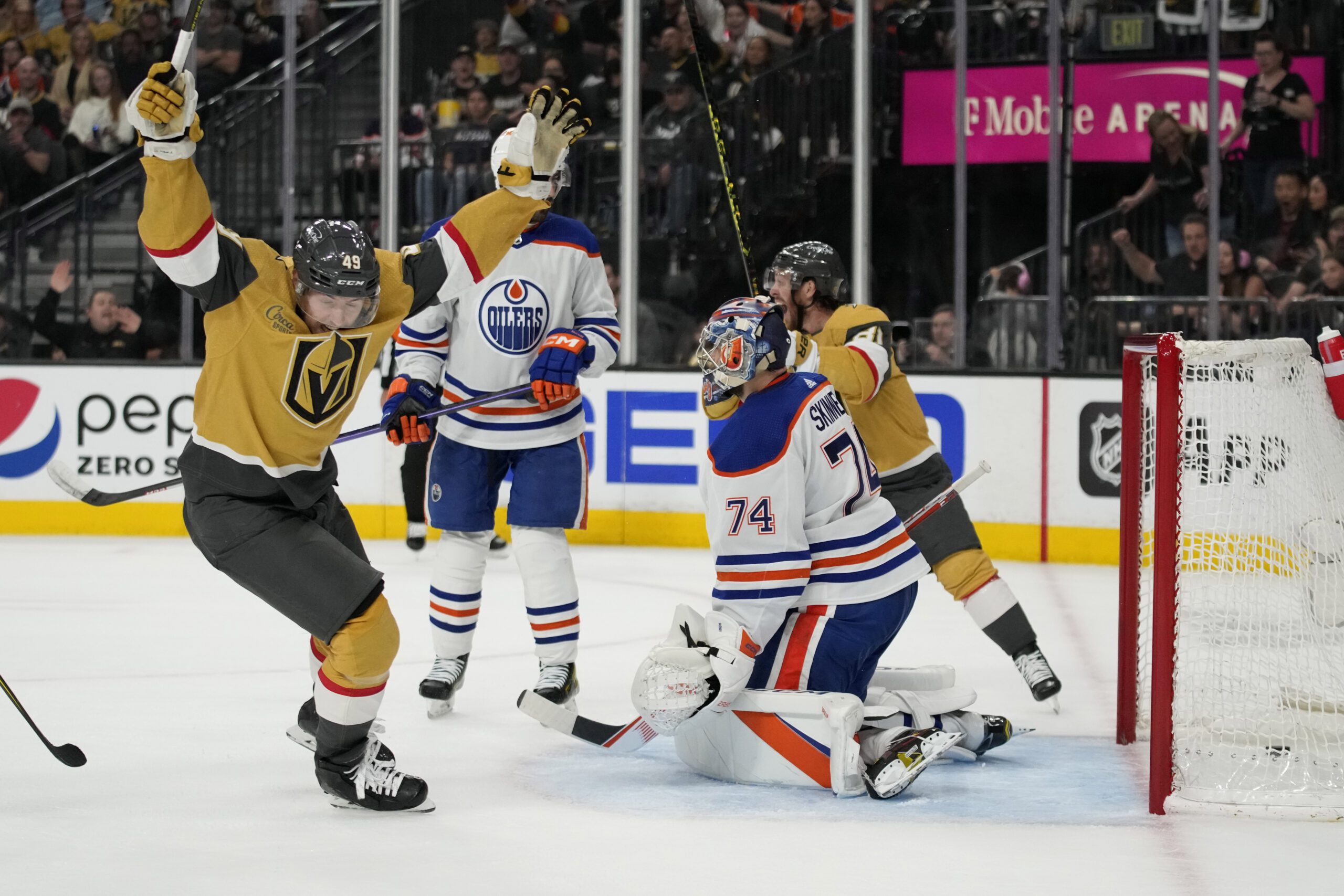 The Vegas Golden Knights are on the verge of their fourth Conference Final appearance in the Stanley Cup Playoffs.
That, NHL rumors, Stanley Cup Playoffs news and more Vegas Golden Knights news in the latest VHN Daily:
Vegas Golden Knights
Vegas Hockey Now: The Vegas Golden Knights beat the Edmonton Oilers 4-3 in Game 5 and can advance to the Conference Final for the fourth time in only six seasons of existence. The Knights got goals from four different players and three-point nights from Jonathan Marchessault and Jack Eichel.
Vegas Hockey Now: When it mattered most, the Vegas Golden Knights got clutch plays from their leaders like captain Mark Stone.
Stanley Cup Playoffs
Florida Hockey Now: The 'Heart Attack Cats' did it again as Nick Cousins scored 15:32 into overtime to earn an Eastern Conference final berth for the Florida Panthers.
TSN: Another playoff series loss and another missed opportunity for the Toronto Maple Leafs.
ESPN: The Carolina Hurricanes are rubbing salt in the wound and trolling the New Jersey Devils.
ABC 8 Dallas: Honoring the victims of, and those affected by the Allen, Texas mass-shooting was a classy move by the Seattle Kraken and Dallas Stars.
National Hockey Now
Montreal Hockey Now: Was the Evgenii Dadonov for Denis Gurianov a good one for the Montreal Canadiens?
Boston Hockey Now: Could Boston Bruins goalie coach Bob Essensa lose his job because of the team's handling of goalie Linus Ullmark?
Pittsburgh Hockey Now: With the Toronto Maple Leafs out of the Stanley Cup Playoffs now, will the Pittsburgh Penguins go after free agent general manager Kyle Dubas?
Philly Hockey Now: So how did Daniel Briere and Keith Jones land their new gigs with the Philadelphia Flyers?
Washington Hockey Now: Who will be the next head coach of the Washington Capitals?
Chicago Hockey Now: What a week it was for the Chicago Blackhawks.
Nashville Hockey Now: Is John Hynes safe as head coach of the Nashville Predators?
Detroit Hockey Now: How did defenseman Ben Chiarot do in his first season with the Detroit Red Wings?
Calgary Hockey Now: Should the Calgary Flames hire Stan Bowman?